Art is everywhere. Art includes a lot of things, such as drawing, painting, photography and performance art. Art can be a really hard job, but it also can be a beautiful hobby. Students make their own art to show their unique personality and deep feelings. What makes art so attractive? Why do people love art so much? Let's meet some young artists who are growing their love for art.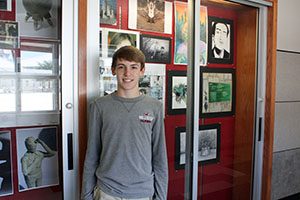 Freshman Tyson Shores was drawing a cool picture in his third period photography class. Shores said he loves to use pen to draw because he doesn't like to erase. Shores loves drawing because when he draws, he feels relaxed and comfortable. He said art is his hobby, and he wants to draw something unique that only belongs to himself. Shores hopes he can go to an art college.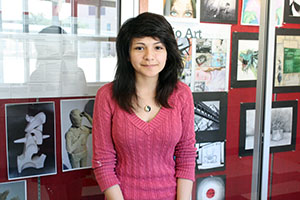 Sophomore Allie Hernandez is in Drawing III class. Hernandez's favorite thing is to create beautiful drawings. Hernandez said she loves to draw and paint. She always uses pen and charcoal. When Hernandez creates her art, she said feels so free and comfortable because she feels like she is in her own world, and she can do whatever she likes there. Hernandez said she draws a lot at home and school.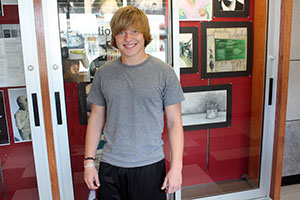 Sophomore Carter Perdue is an athlete. Perdue said he is not a really big fan of art because he spends most of his time on sports. But Perdue said he likes other people's art, and he likes to watch people draw. Perdue said his favorite thing about art is imagination and creativity; he thinks it's the most of beautiful thing in the world.
Art is a common word to everyone, but not everyone understands what is it. When people hold a pencil or brush, when they start to draw a line or paint their first sun on paper, they will know what art it. The beautiful thing about art is it's an idea, a thought. Art is to draw your dreams on paper, to take a picture of a moment. Art is everywhere because everyone has dreams, and they use art to share them.