Senior Spotlight: Lauryn Asiedu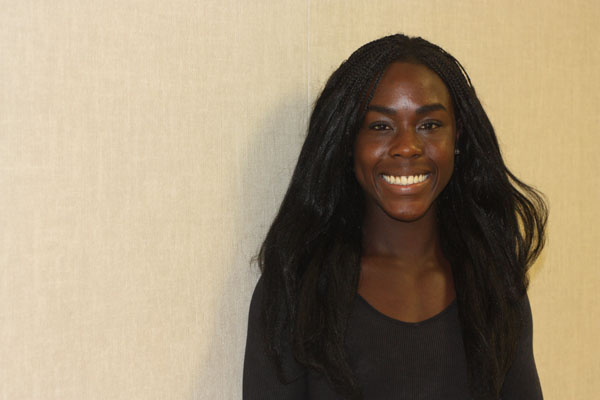 Hang on for a minute...we're trying to find some more stories you might like.
Q: What are your plans after high school?
A: After high school, I plan on running track in college and graduate with either a nursing degree or kinesiology.
Q: What are your high school highlights?
A: I honestly didn't really get involved except for running track, but I'd say going to state and Junior Olympics because running is my passion. For Junior Olympics, we had to run five qualifying meets and in each of those meets we had to finish in a certain place/time in order to qualify to run at the next level.  
Q: What's something you will always remember about high school?
A: All the relationships I've built with people, I've been friends with the same people from middle school all the way to now. Once we got into high school, our relationships grew and got stronger.
Q: What advice would you give your freshman self?
A: Definitely take your grades seriously freshman year. Personally, I really didn't care because I just wanted to have fun with my friends and do whatever I wanted, and in the background my grades were slipping. Being in high school really goes by quick. My advice would be to be strong all four years and don't slip.
Q: If money didn't matter, what would you do after high school and why?
A: I'd honestly probably be a comedian because I like making jokes and making people laugh. I'd be a little mini Kevin Hart.  
Q: Is there something you wish you did in high school, like a sport or club?
A: I'd be more interactive with all the clubs and do more community service. Looking back at it, I was so caught up in track that I didn't open my eyes to all these opportunities.