Senior Spotlight: Alexis Barron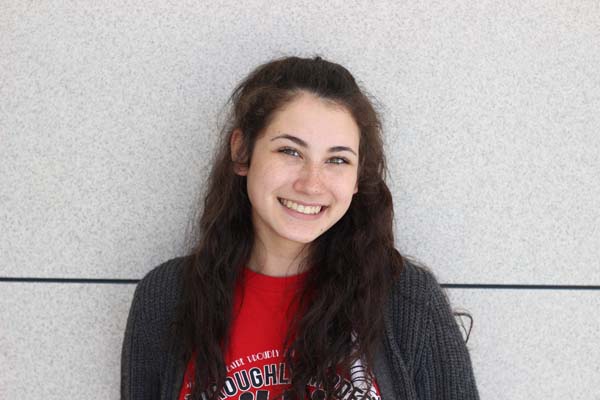 Hang on for a minute...we're trying to find some more stories you might like.
Q: What are your plans after high school?
A: I want to go to college at UNT to study psychology. Psychology is something that has always interested me. I began thinking about is as a career path my freshman year. I really like working with people and understanding people. Eventually what I want to do with my career is become a therapist so I'll be able to help other people with their problems.
Q: What are your high school highlights?
A: Definitely the stuff I was involved with in theater, especially the musicals. The musical this year was extra fun because it was my last one, and I had a featured dance part in it. It's really cool to be a part of a group like that where it feels like a big family and we're all doing something we all love.
Q: What's something you'll always remember?
A: My theater classes again, I always had them at the end of the day so if I was having a bad day it was a really positive way to end.
Q: What advice would you give your freshman self?
A: To take my classes more seriously, especially my freshman and sophomore years. Coming from middle school I underestimated how much work my classes would be and how much it mattered to try all four years and not just junior and senior year.
Q: If money didn't matter, what would you do after high school?
A: I would totally travel, I've always wanted to go to Europe. I've only ever traveled inside the U.S., but never left so I'd want to see other countries and places across the world.
Q: Is there something you would have done in high school that you didn't?
A: I'd be more involved, my first three years I didn't really go to football games or pep rallies. I started going more toward the end of last year, and this year it was so much fun. I wished I'd started doing more earlier.
Q: What do you value in life?
A: My relationships with other people, my friendships and my relationships with my family are really important to me. The contact I make with other people is something that's really important, and I want to make a positive impact on all the people in my life.
Q: Where do you see yourself in five years?
A: Hopefully in five years I will be graduated from college and trying to find a steady job. I don't have a set plan but I hope to be independent and in a good place.