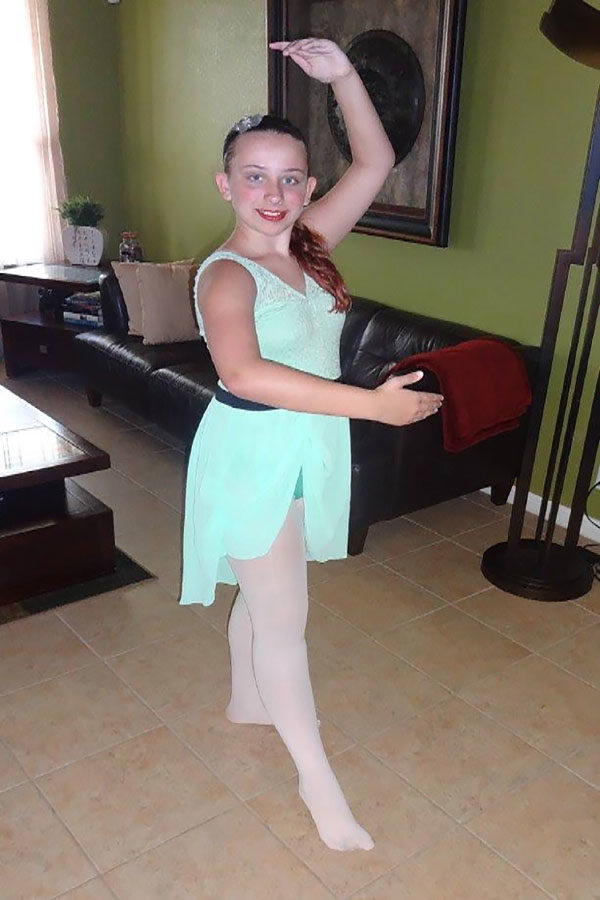 Jasmine Frost
The bright eyes of seven children follow as sophomore Emiley Abbett gracefully sways across the room, guiding them through a routine. 
Teaching every Saturday from 10 a.m. to 6 p.m., Abbett leads five dance classes, ages 3-5, throughout the day. 
"I knew that I loved dancing, and I wanted someone else to feel that passion," Abbett said. "To be in a room with everyone who feels that is really an amazing feeling. Little kids are so cute, and I really wanted to help impact their dancing journey, so starting younger is easier to do that."
Abbett's love for dance, since the age of 2, sparked her inspiration to want to teach. 
"I feel really free, and I think it's a really easy way to express myself because I can pick a song depending on what I want to express, and it can tell a meaningful story," Abbett said. "I love feeling the music and vibing with it. It's really exciting, and I love everything about it."
Getting the job consisted of a multi-step process such as showing identification, two interviews and being taught by another teacher, but in the end, Abbett has her motives straight. 
"I want to get a love for teaching and take that into a career in college," Abbett said. "The most surprising thing is that the kids really listen because I didn't think they would see me in authority since they're 5, that's only a 10-year difference."
Teaching alone at a young age can be stressful, but it's quite rewarding when she sees her students.
"It takes a lot to know every single step they're going to do, and if it doesn't play out like I planned, then I need to make a whole new lesson plan," Abbett said. "The most rewarding feeling is getting to see them really happy when they understand something, and how they're so clingy and want to climb on you. I just love hugging them and being with them."
Through teaching this art to young ones, Abbett hopes to portray an important message.
"I want them to get that dance is something you have to be super passionate about and that it's okay to make mistakes," Abbett said. "Just because you can't do one thing everyone else can do doesn't mean that you should quit or feel really bad about yourself. Everyone learns at different levels, and I want them to understand that everyone learns at a different pace and that they just need to try their hardest."