Music Monday: "An Evening with 2Cellos"
Hang on for a minute...we're trying to find some more stories you might like.
2Cellos, an up and coming cellist rock band, has made a recent reappearance in music with the release of their new album, Score. Both cellists were classically trained in Croatia but when first collaborating in 2010, created unique renditions of many popular songs. In 2011, after releasing a cover for, "Smooth Criminal", on YouTube, the band reached stardom. At the peak of their careers, they even opened for Elton John on his Goodbye Yellow Brick Road Tour. Though some of their original works are popular, their covers of well-known rock songs are significantly more sought after. They've covered many songs by major bands including: Guns n' Roses, U2,  Nine Inch Nails, Sting, Coldplay, Nirvana, Muse and Kings of Leon. Suffering a minor popularity lull between 2014 and 2015, they have regained attention recently after releasing their newest album, Score, which is even featured on the popular television show, Game of Thrones. 2Cellos have an undeniably unique instrumental rock style that is unheard of by most in the music world. They will be visiting Austin Thursday, Jan. 18, at the Frank Erwin Center for "An Evening with 2Cellos."
Smooth Criminal Cover: https://www.youtube.com/watch?v=Mx0xCI1jaUM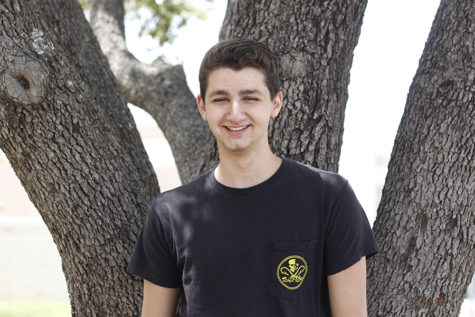 Ross Medure, Reporter
Hello! My name is Ross Medure, and I'm a senior. This is my first year in News Media, and I'm bursting with enthusiasm to be a part of this publication....