Is "Onward" a true flop?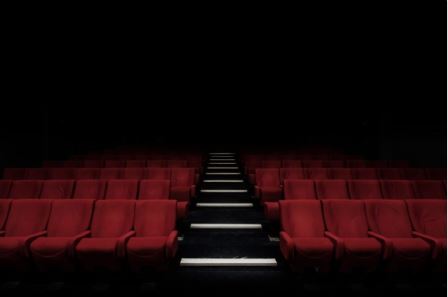 "Onward" is a new Disney Pixar movie that released on March 6. The film, starring Tom Holland and Chris Pratt and directed by Dan Scanlon who also worked on "Monsters University," raked in $40 million during its opening weekend, which is relatively weak compared to Pixar films like "Inside Out," "Coco" and "Incredibles 2." For comparison, "The Good Dinosaur" made only $39.2 million it's opening weekend, making it one of Pixar's biggest flops when compared to its other films.
The film follows the story of brothers Ian and Barley Lightfoot, voiced by Tom Holland and Chris Pratt respectively. The brothers set out on a journey to see if there is still magic in their world to spend one day with their father, who died when they were young. 
The beginning of the movie gives you some needed context to how the world works, with magic being a staple of the past before modern conveniences led people to forget how to use it. The actual story begins with Ian Lightfoot, getting ready for school on his 16th birthday. You get introduced to his mother, who is voiced by Julia Louis-Dreyfus, and his older brother Barley. 
Barley and Ian are very different. Barley is the mischievous older brother, and Ian is the nervous younger brother. The school day does not end up well for Ian, and when he gets home his mother shows him and his brother a gift that is meant for them from their late father, a wand which can bring him back for one full day. 
They attempt to bring him back, but the spell goes wrong and they only bring back his legs. To bring him fully back, the brothers set out to get a phoenix crystal, used to perform the spell. The rest of the movie chronicles their journey, with their mother going after them with a former adventurer, The Manticore, voiced by Octavia Spencer. 
The movie as a whole is very interesting. The concept of two brothers going on a journey to discover if magic still exists in a world of modern convenience is a very compelling plot. The story really goes into the relationship between Ian and Barley, and how they both grow while trying to bring their dad back. 
There are many touching moments, as well as heartfelt moments shared between the brothers that can evoke strong emotions in the viewer. The movie does a great job in engaging the viewer, not just giving the viewer exact direct information about everything so that those who watch have to stay engaged in what is going on. Each voice actor brought such personality to their characters, and Tom Holland and Chris Pratt had great chemistry as they were very good at portraying their roles.
Despite not doing as well as other Pixar movies in terms of opening weekend sales, "Onward" gets a 4 out of 5 stars. The movie is not as good as other Pixar movies but is still a very good film to go see with friends or family.