Person of the Day: Allyssa Rodriquez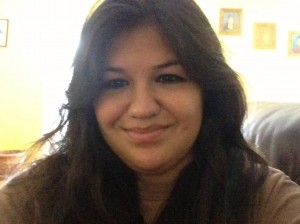 Our person of the day is a girl who has gone through more than most people her age. Allyssa Rodriquez is a Leukemia survivor, and she has been officially cured for fives years as of Oct. 31. Rodriquez was diagnosed at age six and was in and out of the hospital, on treatment, and on maintenance for two years and two months. By such grace, the cancer left after those horrible years. But memories still haunt her.
"When I lost my hair, I was freaking out—crying, having fits," Rodriquez said. "I was always tired."
But good things came of it. Rodriquez was introduced to Camp Discovery in 2001, a camp for young people with chronic skin conditions and cancer.
Camp Discovery changed her life. It became a passion.
"The big thing about Camp Discovery is [that] we had our independence back: We were finally normal and [we] had people around us that understood," Rodriquez said. "It's like we were home. We're still family even now."
Rodriquez's best friends came from that camp, even after she is cured and better. She's currently a volunteer at Camp Discovery and continues to help in as many ways as she can. Rodriquez said she is devoted to encouraging the kids that are still undergoing treatment.
"I love making new friends and letting them know, 'Hey, I made it through this and so can you,'" Rodriquez said.
Rodriquez said she wants to thank her family and her friends, as they have made her a stronger person and have helped her get through this tough time.
We're glad you're with us, Allyssa!