Senior Spotlight: Peyton Pump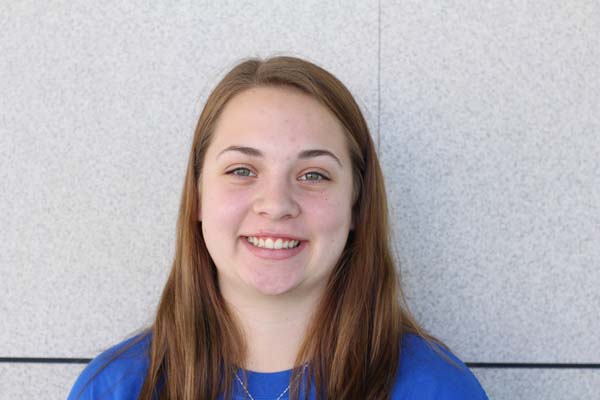 Q: What are your plans after high school?
A: I am going to college at Lubbock Christian University to study education, elementary education or special education. Hopefully, I'll stay with elementary kids because they are cute. I get to work with kids a lot during the summer, and it's super fun. I love it, and the kids are always so joyful no matter what's going on. With my church, I go to Oklahoma on a mission trip for a week, and my church also does a vacation Bible school so randomly throughout the year I'm always with kids from my church or other churches.
Q: What are some of the highlights from your four years in high school?
A: Going to state with band twice. It was really fun, and it made me happy to be a part of something really big and really cool.
Q: What is something you'll always remember?
A: How nice everybody was here. I never had an issue with anybody, and nobody was rude or anything.
Q: If money didn't matter, what would you do after high school?
A: I would still teach. I'd probably teach Title I schools with lower income kids because those kids really need people. They don't get a lot of attention at home, or they don't have good home lives. Title I schools don't have a lot of money to give or to do much, and I want to be able to help those kids.
Q: Is there something you wish you would have done in high school that you didn't?
A: I think I would take photography. Throughout the years I really enjoyed taking random pictures of things on trips, and I never really got to experience the learning skills for that.