Terrifcally Themed Trunk or Treat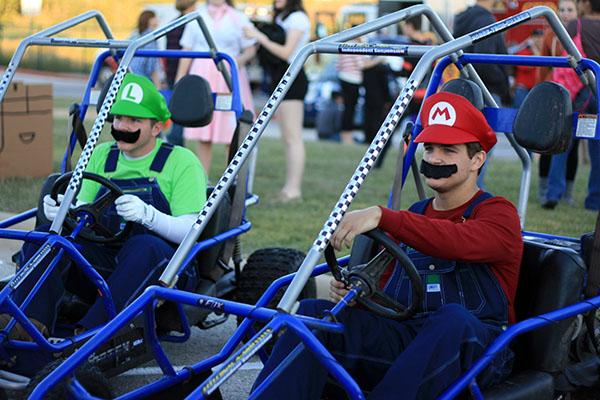 With a record breaking turnout, 32 clubs participated in Trunk or Treat on Oct. 29. The organizations that participated handed out candy to the children from surrounding neighborhoods from 5:30-7:30 p.m.
Each club selected a theme for its trunk, and some clubs performed skits.
PALs planned a video game themed trunk. Each skit represented a different video game from "Frogger" and "Pac Man" to "Just Dance" and "Mario."
"We wanted the most fun theme, so we could put more excitement into Trunk or Treat," junior PAL Blake Gossett said. "It took awhile to get the organization down, but seeing how much fun the little kids were having was my favorite part."
The children came and conquered leaving with Halloween buckets overflowing with candy.
Club members dressed in their best theme-inspired costumes such as the Star Steppers with their "Decade in Time" theme and Cheerleaders with their Christmas theme.
"We (cheerleaders) chose a Christmas theme last year because we thought it would be funny and it stuck as our traditional theme," cheer captain Katie Austin said.