Stifling Stress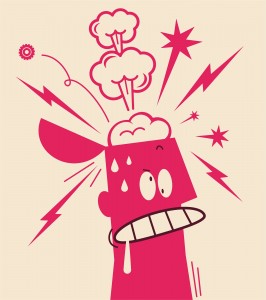 High school, according to every adult, is supposed to be the best years of our lives. Not to say that everything in high school is miserable, but there's definitely a lot stress that spreads like disease and tends to put a damper on things.
My week starts off by shuffling to 7:30 a.m. dance practices, then preparing for tryouts for competitions that weekend, and the  four hours of dance classes I take at a studio outside of school don't exactly make it easy to balance all my school work. Other students feel overwhelmed by the tedious hours of studying for tests and relaxing and pursuing things they enjoy are slowly being taken over by more school work.
"I think schools should eliminate homework on the weekends, so that when Monday comes everyone will be 100 percent again," sophomore Hollie Roman said.
Roman takes about two to three Pre-AP to AP classes that require as much involvement outside of class as inside class. For Hollie, the struggle comes with piling violin practice  on top of choir concerts and family and friend time and homework. It all starts to become like a very taxing job with no break time.   
School stress is controlling many students lives. According to several students I've talked to, school is eating away at their personal lives and causing excess stress.  It's even replacing valuable family and friend time, so high schoolers are sacrificing relaxation and social time to finish up homework and projects. Though family members try to help, school is hard. Students are having difficulties trying to balance the hustle and bustle of teenage-high school lives. There's no doubt about that, but there are ways of de-stressing that are worth a try. For example, stop procrastinating. We all do it, but  just do your work when it needs to be done. It will save you a load of worrying.
"My biggest de-stresser would probably be just to get stuff done first thing. I feel so much better when I just get it out of the way," Roman said.
Some people feel that school is a very competitive environment, which it is. Who has the better grades? Who has the best project? Who is better at this and that? Some people might say this kind of competition is healthy for a young mind, but I don't think school should be the place for students to feel threatened by peers. They should encourage one another. Friends should be a positive point of school. We, as students, should enjoy our time here in high school with our friends. Students shouldn't be so overwhelmed with studying and work that they can't enjoy life.
"My friends collaboration makes me feel more confident about my work. They motivate me to try harder," sophomore Lauren Taylor said, who attempts to balance her life with Star Steppers and Pre-AP and AP course work.
Changes have to be made if schools expect their students to perform their best on a daily basis. School should be a stressless and comfortable environment. These are some of the best years where students should be enjoying their high school experience rather than stressing over every little assignment.