Random Ranger: Erika Heart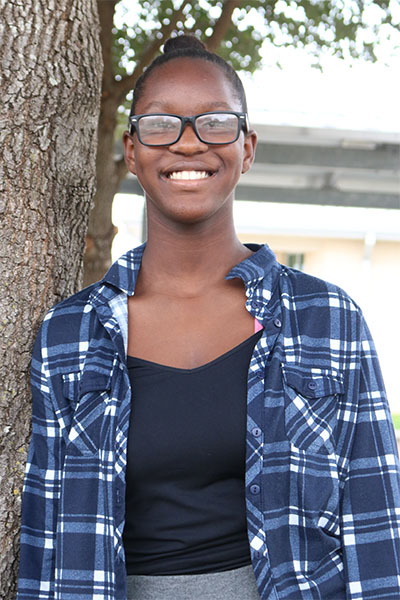 Hang on for a minute...we're trying to find some more stories you might like.
Erika Heart
9th Grade 
What is something you are involved in at school and why? I'm in art and Chinese. I'm in art because I love to draw it shows my artistic skills. I'm in Chinese because I want to learn how to speak. So when I'm older I can help other communicate in Chinese.
What's going good so far this school year and why? Well, my grades are good. I want my grades to stay in the 90 to 80 because if not, I won't be able to dance with my team outside of school.
What are your hobbies/interests? I like dancing and drawing. I like to teach younger kids how to dance because I love seeing kids smile and be happy so they can express their emotions. Also when I'm dancing I feel like there is no one in the room it's just me and the music. Dancing is a passion that I hope never stops.
Has there been something crazy that has happened so far? I got lost in the A-building because I was trying to go upstairs, and I went up the wrong ones, so I got to lost. Then I asked some juniors if they could help, and they did, but I still got lost. Then I asked one of the teachers in the hallway, and they helped me get to my class.                                   
Are you excited for homecoming and why? I'm mainly excited to dress up and show people my beautiful dress. Also, I get to hang out with friends, dance and show others my dance moves.
What is different about high school from middle school? The amount of homework we do. Also, how the teachers talk. Vista is much bigger than my middle school. There are also more kids which makes me want to expand my friendships.
Do you have a class you like a lot and why? I love my language class which is Chinese. Because I want to go to every place in Asia. I want to go there because of their culture and the style of clothes they wear, music and also their dances.
What's important to you? My grades. Also my friendships, so I won't lose the people I love to have fun with.