Lady Ranger Basketball Season Comes to an End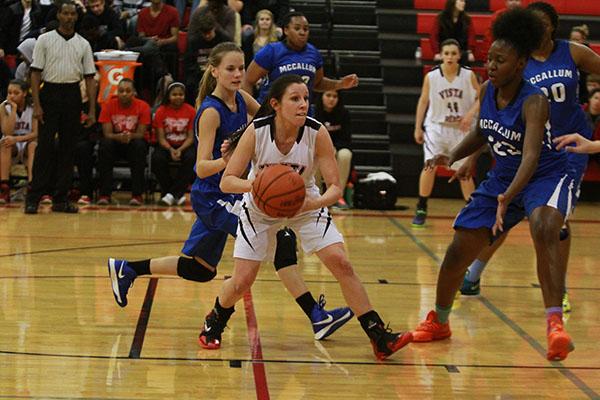 Lady Rangers finished their season placing second in district. They advanced to the regional tournament beating McCallum 76-20 but ended the season Friday Feb. 14 losing against Brennan 57-31. Despite the loss, the team is proud of their season this year and are looking forward to next season.
"I think we did good in the fact of overlooking all the adversity with the unexpected season-ending injuries," junior shooting guard Katrina Pardee said. "It's made us stronger as a team. I believe next year we'll be really good. We don't have any seniors, and we're all coming back, so we've already been building chemistry for a year, another one will only help."
The team has some things to work on, but Pardee said they will continue to to prepare by working hard during off season.
"I think we could have done a lot differently," freshman point guard Nicole Cardano- Hillary said. "We needed to work on blocking out and rebounding because our injuries took away from our size. We would have had a way better chance of going to the regional tournament and making an appearance at the state tournament."
Cardano-Hillary said the loss was devastating, but they were proud that they didn't give up and finished with strong defense although it wasn't enough to finish the game.
The team is content with their season and so is their coach.
"I thought we did well," head coach Pecos McDaniels said. "One point away from being district champions, no seniors and missing three starters. One could say he's proud of his team."