To-do List Tuesday: October Fun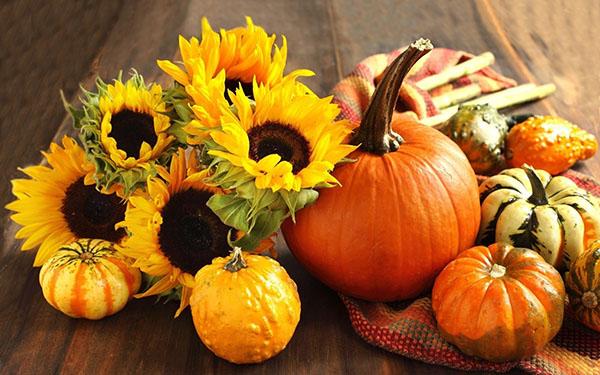 Hang on for a minute...we're trying to find some more stories you might like.
October is here finally. Time to get those pumpkins carved and those Halloween costumes made. The spookiest day of the year is just around the corner. Here's a few tips to have a fa(boo)lous October.
Tip #1: Carve Pumpkins.
Tools you need:
A pumpkin
Knives
Spoons
Markers
Newspaper or tarp
Candles
To start, set newspaper or tarp material down where you will be carving for an easy clean up method after you are done. After you have created a clean work space, put your pumpkin down and start the carving process by cutting a hole (probably about five inches all the way around) in the top of the pumpkin. Once you have a nice big hole, start scraping out all the insides of the pumpkin with a spoon (and hands, if you don't mind getting too messy). Make sure to get all the seeds and pumpkin "innards" out of there. Next, start carving out the design you want on your pumpkin. For best results, draw the design with a marker on your pumpkin before carving, but you can always free hand the design as well. After you are done carving, place the candle inside the pumpkin to let the light show your design and display by your front door for all your neighbors to see.
Tip #2: Make a Halloween costume.
There are plenty of DIY costumes you can make with simple household items, or cheap items you can easily get your hands on.
Easy costume for girls: Rosie The Riveter.
Items you will need:
Blue t-shirt
Jeans
Red bandana
Red lipstick (optional)
Put on the jeans and the blue t-shirt. Make sure to roll the sleeves up a few times to get the signature look of Rosie's muscular arms. Tie the bandana around your head and curl your hair a little bit to achieve the perfect Rosie the Riverter costume. Add red lipstick and make-up if you'd like.
Easy costume for guys: Ghost.
This is probably the easiest costume ever. All you need is:
A white sheet or large piece of white fabric
Scissors
Firstly, take the sheet of white fabric and find the middle of the sheet, which is where you will cut 2 holes for your eyes, so you can see. Once you find the middle, go ahead and cut the eye holes and slip the sheet over your head to achieve the best and scariest ghost costume.
Tip #3: Bake some Halloween goodies.
Here's a cool link with some yummy, spooky treats to try out this October: http://candy.about.com/od/halloweencandyrecipes/r/Pretzel-Pumpkins.htm