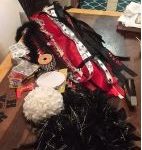 Ashley Mack, Reporter
Step 1: Gather your supplies. Most craft shops such as Hobby Lobby and Michaels carry everything you need to make a mum. Suggested supplies: -Fake Chrysanthemum flower -Mum ... Read More »
Sep 20 • 0 comments
Ashley Mack, Reporter
New 10th grade English teacher Jentry Vines adapts to campus and students. Q: What subject do you teach? A: I teach English II pre-AP and on level. Q: What made you want to ... Read More »
Sep 12 • 0 comments
Fish take their first dip into pond
Raeann Fuentes and Emily Mertink
Grant Moyer Q: Is high school different than you expected? Why or why not? A: Yes, not as much as I thought it would be, high school is harder and teachers don't help as much as they did in middle ... Read More »
Sep 8 • 0 comments
View All »
Seejin Kim, Reporter
K-pop, which is the abbreviation of Korean pop, is a musical genre originated from South Korea. It is comprised of many different styles and... Read More »
September 22, 2016
View All »
Catherine Rogers, Editor
Model United Nations, also known as Model UN, offers the opportunity for students to engage in a global perspective of current events and be knowledgeable of world politics... Read More »
September 22, 2016 • 0 comments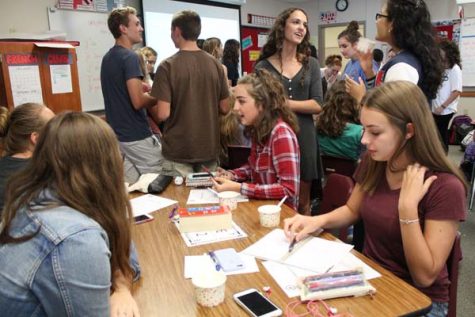 September 14, 2016
May 5, 2016
May 5, 2016
View All »
Advertisement - SNO Ad Network

Loading ...
Emily Mertink, Reporter
It's tennis season again. Sam, Ashley, and Drew share what is challenging for them and what their favorite part about being on the team is. The... Read More »
September 8, 2016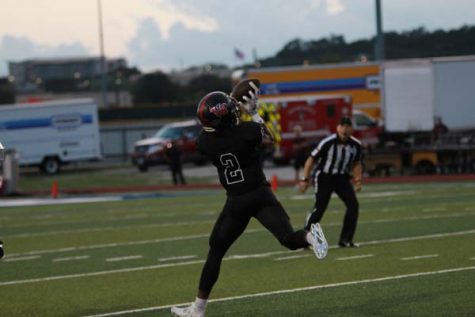 William Holditch, Photographer
On Aug. 26, varsity football blew out Flour Bluff 32-7. This coming Friday they play their second game of the year away at Dripping Springs.
September 1, 2016
View All »
Recent Sports Scores
Friday, September 25

Football

Vista Ridge 59 - Georgetown EastView 14

Friday, September 18

Football

Vista Ridge 48 - Marble Falls 14

Friday, September 11

Football

Vista Ridge 35 - Elgin 14

Friday, September 4

Football

Vista Ridge 48 - LBJ 20

Friday, August 28

Football

Vista Ridge 49 - Seguin 8

Friday, January 11

Boys Basketball

Vista Ridge 45 - Marble Falls 35

Saturday, January 5

Boys Basketball

Vista Ridge 46 - Dripping Springs 42

Friday, December 21

Boys Basketball

Vista Ridge 59 - Vandegrift 58

Friday, September 28

Football

Vista Ridge 13 - Vandegrift 6

Friday, September 21

Football

Vista Ridge 55 - Austin-McCallum 0