Club Spotlight: Get Down to Earth Club
Anyone that is interested in making a positive impact on our planet should come to Earth Club! Members of Earth Club (sponsored by Lia Politi) do trash clean ups around the community and make art projects using recycled materials.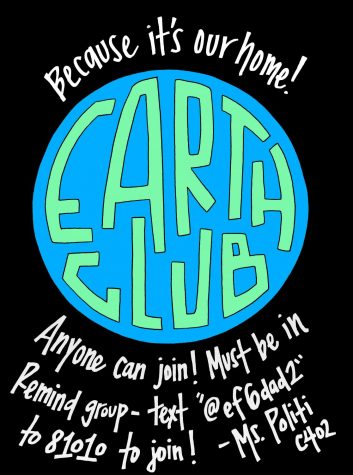 Meetings:
Times vary but will be announced through Remind, in room C402.
Remind:
@ef6dad2
Size:
Around 40 members.
Social Media:
@vrhs.earth