Net Gain- Men's Club Volleyball Forms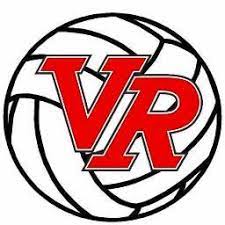 Brock Sutter, Editor
On Thursday, October 20th, girl's volleyball and softball coach John Henze held an informational meeting for the forming men's club volleyball team. 
At the meeting, Coach Henze told the interested students his plans and vision for the club. Once the club is officially established, Coach Henze plans on reserving open gyms for volleyball games, where members can casually practice their skills and play with friends. He plans on reserving times in accordance with the availability of the members. 
Although the club is currently uncompetitive, Coach Henze is in the process of contacting other LISD schools to see if they are also interested in forming club volleyball teams. If other schools form teams, Coach Henze will hold tryouts for up to 2 competitive teams. "We have such a high level of interest here, and I think that other schools will too." said Henze. In this event, both competitive and casual practices will be held.
The men's club volleyball team has a promising future with more information to come. If you are interested but missed the informational meeting, you can find out more on the Remind (@3k4da8).