Best Holiday Movies To Watch This Year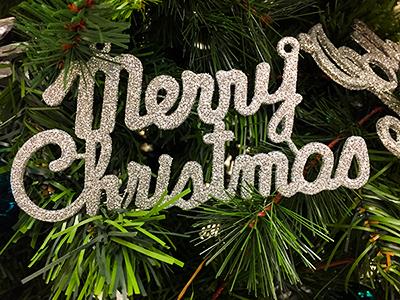 Christmas is the perfect time to bundle up under blankets with a cup of hot cocoa and watch movies all night. The Word staff shares some of their favorite Christmas movies to watch during the season.
Ashley Mack, 10: "How The Grinch Stole Christmas"
Ashley says, "This is my favorite movie because it sends the message to never judge a book by its cover and that people can change their heart if they are with the right people. Also it's super funny and cute and gives me the nostalgia of being home in my blankets, pajamas, and socks while drinking hot cocoa and watching the movie with my family."
How The Grinch Stole Christmas is a movie based on the children's book by Dr. Seuss. The Whos in Whoville are getting ready for a beautiful Christmas, setting up trees, singing songs, and preparing feasts. The Grinch, a nasty, naughty creature decides to take the holiday spirit and joy from the Whos. He plans to steal all their gifts, food, and decorations to remove any Christmas fun from the Whoville. In the process of executing his plan, he notices that the Whos still choose to celebrate Christmas despite The Grinch's efforts to rid the town of any holiday cheer. He has a change of heart after seeing their Christmas celebration even without decorations, gifts or food. The Grinch has a change of heart and learns to love the holiday. He gives everything he stole back to the Whos and celebrates Christmas with everyone in the town.
Ms. Ray and Brooke Checketts, 11: "White Christmas"
Ms. Ray says, "White Christmas is a classic. I have watched it every Christmas since I can remember and can sing, dance, and quote the whole way through. Who doesn't love Bing Crosby?"
Brooke says, "It's a good movie to get me in the holiday spirit and my family has watched it together every Christmas as long as I can remember. It emulates the Christmas spirit."
In the musical romantic comedy, 2 WWII army soldiers, Captain Bob Wallace and Private Phil Davis, are traveling together when they meet 2 lovely ladies, Betty and Judy. Bob and Betty hit is off, and so do Phil and Judy. The movies follows them on their trip to the Columbia Inn in Pine Tree, Vermont and their many adventures during and after the trip. In the end, Bob and Betty admit their love for one another, and so do Phil and Judy.
William Holditch, 12 and Brianna White, 11: "Elf"
Will says, "Elf is my favorite Christmas movie because i enjoy comedies and have never really been into the more traditional Christmas movies."
"Elf" tells the story of Buddy the Elf's misadventures in New York looking for his father. As a baby, Buddy was adopted by elves on Christmas Eve. He grew up in the North Pole, raised by elves. One day, he finds out that he is not a natural born elf. He decides to go find his real dad. He travels to New York and finds himself in some sticky situations. Buddy is not accustomed to a world below the North Pole. In the end, Buddy finds his real dad and saves Christmas from ending. People stopped believing in Santa, and that would be the potential cause for the end of Christmas. Buddy encourages the people of New York to believe and he saves the holiday from coming to an end.
Raeann Fuentes, 12: "National Lampoon's Christmas Vacation"
Raeann says, "I can relate to this movie because my family is just like the Griswolds. We always make mistakes on Christmas."
This comedic movie follows the chaotic Christmas events of the unlucky Griswold family. Nothing will go as planned this year, from buying a Christmas tree to putting up lights to eating a meal with the family. Clark Griswold, the father of Audrey and Rusty and husband of Ellen Griswold, tries to remain positive throughout the unfortunate situations the family finds themselves in. Despite the negativity from his parents who came to visit and his angry neighbors, Clark is determined to have a good Christmas for himself and the family this year.
Zoe Bollinger, 10: "A Miser Brother's Christmas"
Zoe says, "A Miser Brothers' Christmas is my favorite Christmas movie, because I watched it over and over during the holidays when I was younger. It's not even that good, I can just quote the whole thing."
In this stop-motion classic, the Miser Brothers are always fighting. Although they aren't the best of friends, they must work together to save Christmas from their evil brother, North Wind.
Catherine Rogers, 12: "Miracle on 34th Street"
Catherine says, "Miracle on 34th Street is a genuinely inspiring Christmas movie that takes me back to some of my most cherished childhood memories and reminds the inner child in me to always believe."
Susan Walker is a young girl who grew up being skeptical about the existence of a magical Santa Claus as a result of her mother's teachings. During the holiday season, Susan and her mother befriend a jolly, old man by the name of Kris Kringle who claims to be the real Santa Claus and learn to believe, as if by a miracle.
Seejin Kim, 12: "The Polar Express"
Seejin says, "Polar Express because I've watched this movie since I was a little kid. It holds many fond memories of friends and families for me. I also loved how each scene was so lively and realistic."
On Christmas eve, a boy is taken on a trip on The Polar Express to the North Pole. When he arrives on the train he is surrounded with other children that have also decided to come on this journey. He befriends a girl and a shy boy named Billy. Together they save the train from many troubles along the way to the North Pole. When they make it to the north pole, the boy finds a bell on the ground a somehow realizes he isn't able to hear it. It turns out that only kids who believe in Santa can hear the beautiful ring of the bell. Eventually, the boy decides to believe in Santa and is able to hear the bell. Throughout the movie the viewer learns the value of friendship and what Christmas is all about.
Emily Mertink, 12: "Unaccompanied Minors"
Emily says, "This is my favorite Christmas movie because I watch it with my brother and sister every year. Unaccompanied Minors teaches that even if you don't have a family to celebrate with on Christmas, your friends are still there for you. I always get a good laugh watching this movie. My siblings and I can basically quote the whole thing."
2 young kids, Spencer and Katherine Davenport, are stuck in the Chicago International Airport on Christmas eve with no parents. There is a blizzard blowing towards the airport and there are no flights leaving that night. Because they are "unaccompanied minors" at the airport, they are put in a large room with all the other children. Spencer befriends some of the other kids early in the evening. They all attempt to escape the "UM" room to explore the airport alone. After being caught, the kids are forced to stay in the UM room all night, while the other kids, including Spencer's sister, have been moved to a resort only a few miles from the airport for the night. Throughout the night, they escape again because Spencer insists on being with his sister for Christmas morning. They become a close group and keep their Christmas spirits up during the night, despite their many struggles. In the morning, they say their goodbyes and are able to fly home.