New Student Achieves National Merit Scholar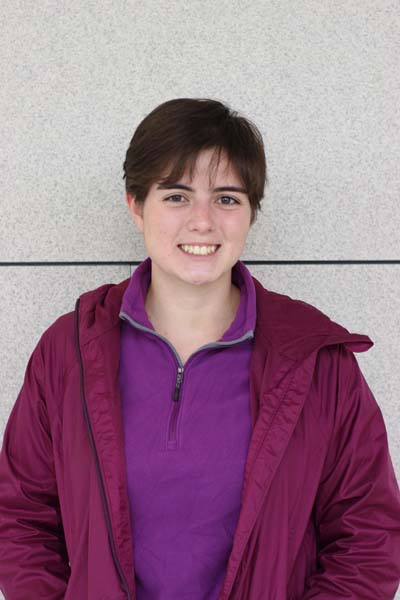 Hang on for a minute...we're trying to find some more stories you might like.
Senior Mae Wismar is one of few high school students who achieved the recognition of National Merit Scholar as a junior at her school in Sacramento, California last year.
"It's funny, I actually didn't study for the PSAT. I figured that the PSAT was literally just a reflection of how I would do on the SAT," Wismar said. "I had no idea I would do so well or that I was expected to prepare for it."
Wismar just recently moved from Sacramento, California to Texas. She originally took the PSAT in California and was not notified until after the National Merit registration deadline that she met the score for National Merit Scholarship. Almost immediately, she contacted her old high school to see if the deadline could be extended because she was not notified.
"I originally took the test in California. When I moved to Texas I continued to carry on with life," Wismar said. "One day I was looking through the newspaper from my old school and came across my name, apparently I qualified for National Merit Scholar but nobody ever told me."
To qualify for National Merit Scholar, one has to be in the top 1 percent in their state. According to the Compass Education Group, 1.5 million Juniors take the PSAT every year and only 50,000 students even qualify for the National Merit Scholarship. Wismar is among these 50,000 students along with classmates Abbie Flynn, Reid Li and Vienne Le.
"I was very worried for the essay on the SAT and sort of the reading on the PSAT, I've always been a math-and-science person," Wismar said. "I'm the type of person that loves biology and chemistry, I was relieved to do well on the essay-portion and get a great score."
Wismar is interested in extracurricular activities like sci-fi club and French club and plans on going to Rice following high school.
"I used to be in the marching band at my old school in Sacramento," Wismar said. "I've become more interested in focusing on school and preparing for college. I can't wait."
Wismar is a role model to many as she has been so successful academically with her high SAT score and National Merit recognition. She takes this success on the PSAT as a scholarship gift and will use that to get into a college she prefers.
"My advice to new upcoming PSAT takers is to not be overconfident," Wismar said. "Don't be afraid to skip questions, there were several that I was sure I wouldn't get and it ultimately helped me to skip it, I recommend the same to others."