Senior Spotlight: Kyle John
Hang on for a minute...we're trying to find some more stories you might like.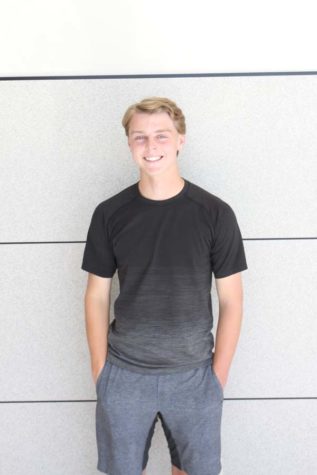 Q: What are your plans after high school
A: I plan to go to Texas Tech, and play baseball.
Q: What have been your high school highlights?
A: My highlights have probably been the Friday nights at the baseball games, and definitely [playing] baseball.
Q: What's something you'll always remember?
A: The bonds [that] baseball created.
Q: What advice would you give your freshman self?
A: Just slow down and enjoy it, because it goes faster, and I know it's cliche and everybody says it, but it really does go faster than you think it does.
Q: If money didn't matter, what would you do after high school?
A: I'd probably still go to college and try to get a degree.
Q: Is there something that you would have done in high school, but didn't?
A: That I regret? Nah, no I don't really regret anything.
Q: What do you value in life?
A: I value happiness, and I don't wanna do anyone else wrong that doesn't deserve it. I just want the overall well-being for everyone.
Q: Where do you see yourself in five years?
A: In five years I hope I'm at some sort of financial advisor or… I mean, after college I have to wait three years in the workforce, because I want to be in the FBI, so hopefully I'm with a financial advisor at some big corporation.