Senior Spotlight: Jaleah Heggs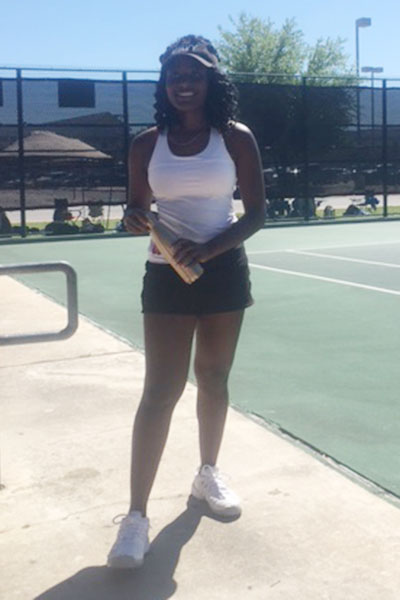 Hang on for a minute...we're trying to find some more stories you might like.
Q:What are your plans after high school?
A: After high school, I plan on moving out of state to go to college. I'm not sure which college yet. My choices so far are  the University of San Francisco, Northern Arizona University and the University of Delaware.
Q: What were your high school highlights?
A: My high school highlights would have to be seeing myself get older and mature into the woman I am while venturing out on my own.
Q: What advice would you give your freshman self?
A: Some important advice I would give to my freshman self would be to probably work harder and not procrastinate.
Q: Is there something you would have done in high school that you didn't?
A: I wish I attended every function at the school and was a little more outgoing… only a little though because I am already outgoing enough.
Q: Where do you see yourself in five years?
A: In five years, I see myself graduated from college, maybe engaged and getting prepared to either start my career or go back to school for a higher degree.